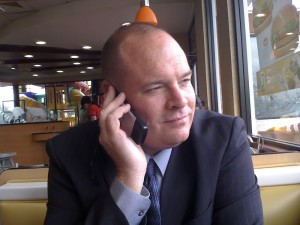 Welcome! I hope you will enjoy this web site that I have created to keep my friends aware of the mission work that I have been doing. As a missionary, I am currently serving in Guatemala.
Previously I spent ten years serving with Mercy Ships and my current ministry in Guatemala is a direct result of that time. Please take your time and feel free to look around my site!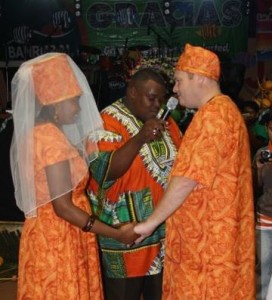 I traveled to over 36 different countries while serving with Mercy Ships. I also had the opportunity to visit Honduras, where my wife is from, and Guatemala where I currently reside since 2006. On December 16th, 2010 in Puerto Barrios, Guatemala, I married my wife Hilda and then after 6 years of battling cancer she passed away in 2020
---
MY PROFILE

My name is Paul Tonetti and I grew up in Gulf Breeze, Florida, a small town on a peninsula just three miles south of Pensacola. I was a member of Gulf Breeze United Methodist Church from 1986 to 2010. I first attended this church when I was in High School, but I did not become active in the church until 1995. In the summer of 1995 I was hired buy the church full time and two years later they commissioned me as a missionary. I served just short of ten years with Mercy Ships and spent time on three different ships and two different land bases. In 1997 I completed a Discipleship Training School on board the M/V Caribbean Mercy and then continued to serve as the IT Manager until the spring of 2001 when I moved to Garden Valley, Texas. There I worked for the Marine Operations division of Mercy Ships where I would then spend summers on the ships preparing them for drydock. My main focus was on projects to upgrade the systems and the safety of the ships. In between my time on the ships I was Studying for and received my AB (Able Seaman) and (SSO) Ship Security Officer certificates which I currently still hold. In December of 2004 I was asked to return to the Caribbean Mercy as the Ship Security Officer. Then in June 2005 with the Caribbean Mercy going out of service I was asked to go to the Africa Mercy to help install security systems and get the ship ready to sail. In 2006 I returned home for an 8 month sabbatical before returning to Guatemala to start a new project. In February 2007 we gave birth to Shofar Ministries where we have a missionary house to receive teams to work in the local community and we have a Christian Radio Station and in 2010 we started an Internet Cafe with a focus on helping the teenagers and young adults use and understand computers and internet.
---
ABOUT ME:
Birthday
April 11
Current Location
Puerto Barrios, Guatemala
Previous Locations
Puerto San Jose, Guatemala, Gulf Breeze, Florida
Hebburn UK , United Kingdom (Newcastle upon Tyne) Lindale, Texas Mercy Ships
Hometown
Gulf Breeze, Florida
Hobbies
Christian Radio Station . electronics, computers, ect…
Interests
Working with young adults, Computers and Technology, Real Madrid , The Cinema (movies), Newcastle United sometimes…
Who
I'd Like To Meet Who I did Meet!!!!
I would like to meet a good solid Christian woman who would complement my ministry and be willing to go where ever the ministry may take us. (update) 2008 meet Hilda, 2010 married her, as described above, Sadly in 2020 she passed away after a six year battle with cancer
Friends
I like to meet any person who loves Jesus and just wants to talk. I value honesty above all else in friendships.
Favorite Foods
Mexican, Italian & fish & chips, Pizza Hut, a good salad
bar! oh did I say Steak!
Favorite Music
Christian Rock, Christian Contemporary, and Christian
Spanish
Favorite Internet Radio
Radio FeLove & Radio Te Amo & K-Love
Favorite Movies
Star Wars, James Bond, and most sci-fi or action
adventure type movies
Favorite TV Shows
Are You Being Served, Fawlty Towers, Battlestar
Galactica, new and old ones, Caprica, SG Atlantis &
Universe, Star Trek – Voyager,
Law & Order, Dr. Who? , Mrs Browns Boys
Favorite Books
This Present Darkness, Wild at Heart,
Is That Really You God?
Favorite Quote
Never worry about numbers. Help one person at a time, and always start with the person nearest you.
–Mother Teresa
Contact Info
Whats App : +502 42112275
E-mail: [email protected]
Facebook:
https://www.facebook.com/paul.tonetti
Twitter:
https://twitter.com/paultonetti